Administration, Storage, Vial Sizes & Monitoring
Jivi is a convenient treatment designed to fit your patients' lifestyles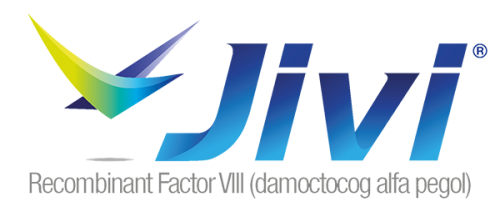 Package contents
In each package of Jivi, your patients will find materials for reconstitution and infusion:1
• Vial with powder
• Pre-filled syringe with 2.5 mL solvent, plus plunger rod
• Vial adapter with integrated filter
• Venipuncture set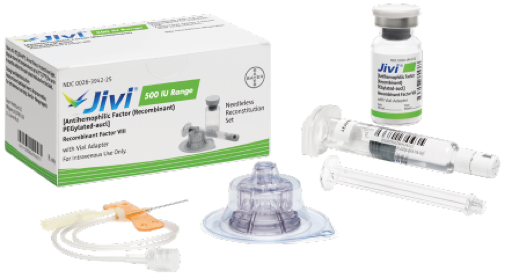 Monitoring
Accurately measure Jivi activity with commonly used assays.2 It is important to choose an appropriate assay when measuring Factor VIII activity of Jivi.3 Most commonly used assays can be used to accurately monitor Jivi.3 Laboratories intending to measure the Factor VIII activity of Jivi should check their procedures for accuracy.
If you use a reagent that is not included in this table, it is recommended that you evaluate your assay method in advance.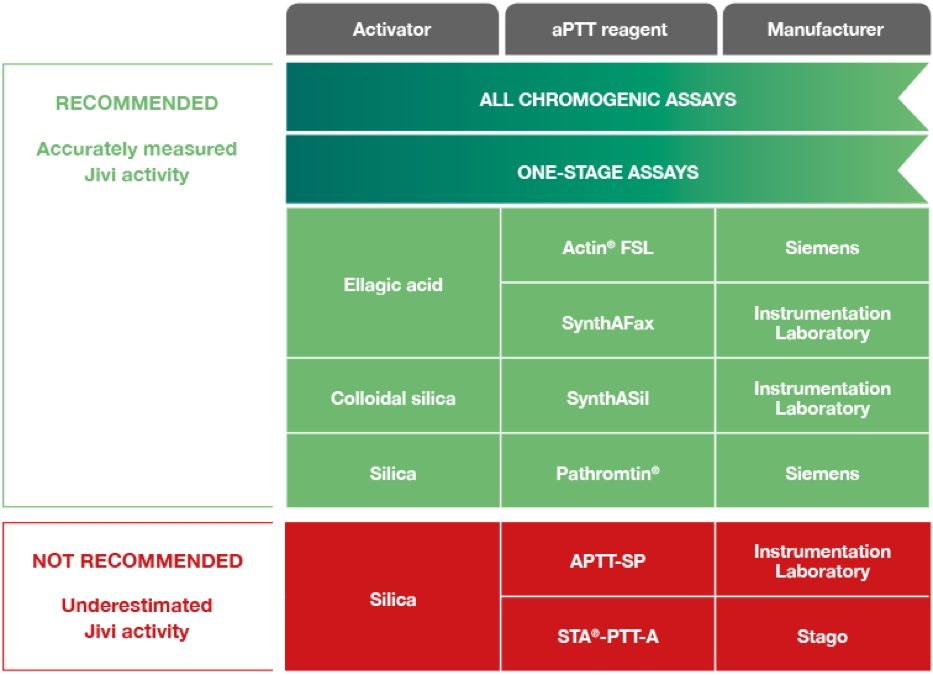 Adapted from Church et al. 2018
Our commitment to supporting medical laboratories
Bayer has partnered with ECAT to develop samples for proficiency evaluation, which contain the active pharmaceutical ingredient of Jivi spiked into Factor VIII depleted human plasma at different target concentrations. If you are interested in testing the assay performance of Jivi, you can obtain an evaluation set free of charge here.
aPTT, activated partial thromboplastin time; ECAT, External Quality Control for Assays and Tests.
Looking for more information about Jivi?